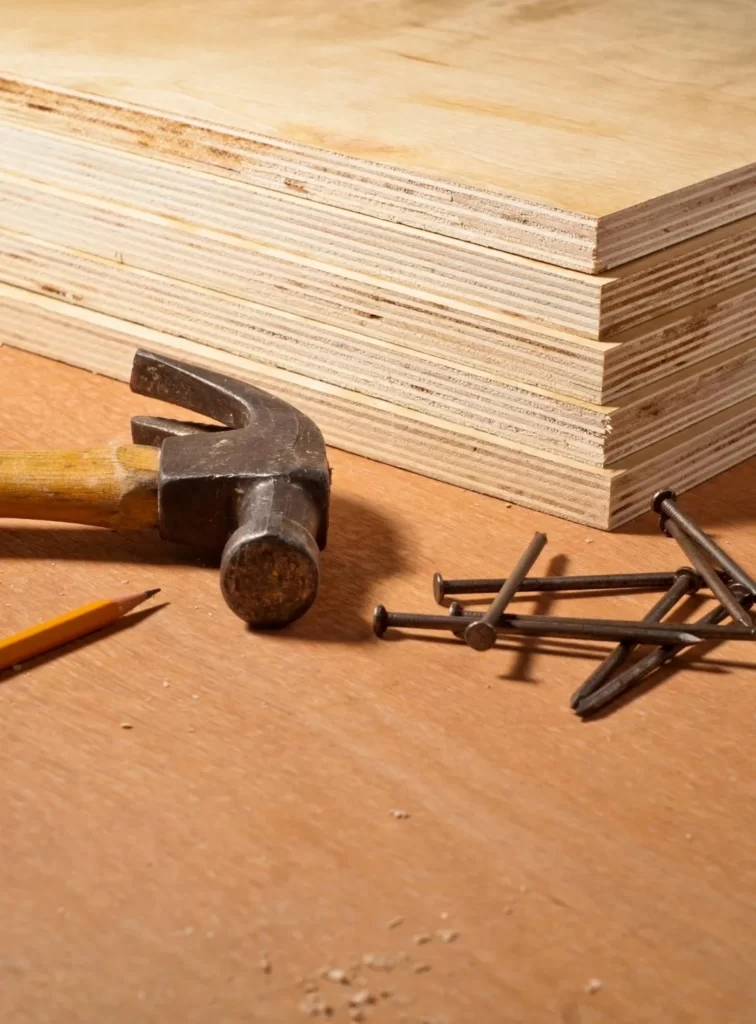 A saw mill company named Sri Jay Laxmi was started in 1985 at Magadi in the outskirts of Bengaluru, Karnataka. Purushottam R Patel, Ramesh R Patel, Govind R Patel, and Jitendra R Patel are the Raaj Group's founder brothers who succeeded in establishing their imminent presence in the timber and plywood industry. Unity, perseverance, commitment, and consistency in providing world-class quality and maintaining high standards of business ethics. The world has seen the group's growth in leaps and bounds, providing without a doubt, the Patel brother's belief in the almighty combined with their sincere efforts.
With wide industry knowledge and experience, we have diversified our line and established a highly sophisticated state-of-the-art factory to manufacture high-quality Plywood, Block Boards and Doors. All our products and services abide by the Bureau of Indian Standards to meet international standards.
Raaj Laxmi Wood Industries is an ISO 9001:2015 certified manufacturing company that mass produces and sells Plywood, Block Board, and Doors including decorative doors. We market our products under our brand name Raaj Ply. The company was founded in the year 2000.
The group now has almost four decades of experience in the field of timber and two decades in the plywood industry. As the sons of the illustrious Patel, the Patel brothers are now managing and steering the company to newer heights. They are growing a team of young inspiring entrepreneurs who are dynamic and possess rare business acumen.
Raaj Ply products are extensively used in Apartments, Commercial Complexes, Farm Houses, Resorts, Hotels, Cooling Towers, Bank Counters, Corporate Offices, Hospitals, Industries, Libraries, Interiors, Kitchen Cabinets, and what not! Our products are to be found and used in every possible place.
We are backed by a group of well-qualified and experienced professionals who work throughout the day to yield high-quality products. A team with the best manpower and great technical support stays coordinated with the clients to understand their specifications and offer them products that are exactly as per their requirements.
Our quality control department (QCD) continuously monitors the production at every stage from the selection of the raw materials to finished products.
Our ultimate vision is to give good and high-quality products with full satisfaction to our customers.
To earn the respect and confidence of every client we serve and to be recognized as the premier supplier of Plywood, Block Board, and Doors by exceeding all the expectations with our quality service.
Our vision is to realize the tremendous potential of The Raaj Group by providing quality products that consistently meet our customer's expectations.
Develop a genuine partnership with each of our clients', always anticipating their needs and placing the client's best interest first.
Be large enough to handle the most complex applications, yet small enough to be personally involved with each client. Set the standard by which our competition is measured.
At Raaj Ply, we focus on every little detail. Applying innovation at work has been the cornerstone of all our processes and technologies. With attention to detail, we spent quality time sourcing and picking wood mills that are in alignment with our values. Our production process is under strict supervision to ensure consistency and to meet our quality standards. We offer signature plywood products that are durable yet affordable, offering unmatched strength and oodles of style to compliment various applications.
We offer fine-crafted materials that have been designed and improved after almost two decades of listening and interacting with our customers. Our 20 years of expertise in the industry have contributed to our work and it shows. We understand the significance of your pre-requisites and we value your time, too. At Raaj Ply, you also get the best after-sales support that you will not find anywhere. We strive in building strong relationships within the wood industry through consistency in quality and loyalty. Our timely response is really appreciated by our customers making us the most loyal brands for plywood in south India.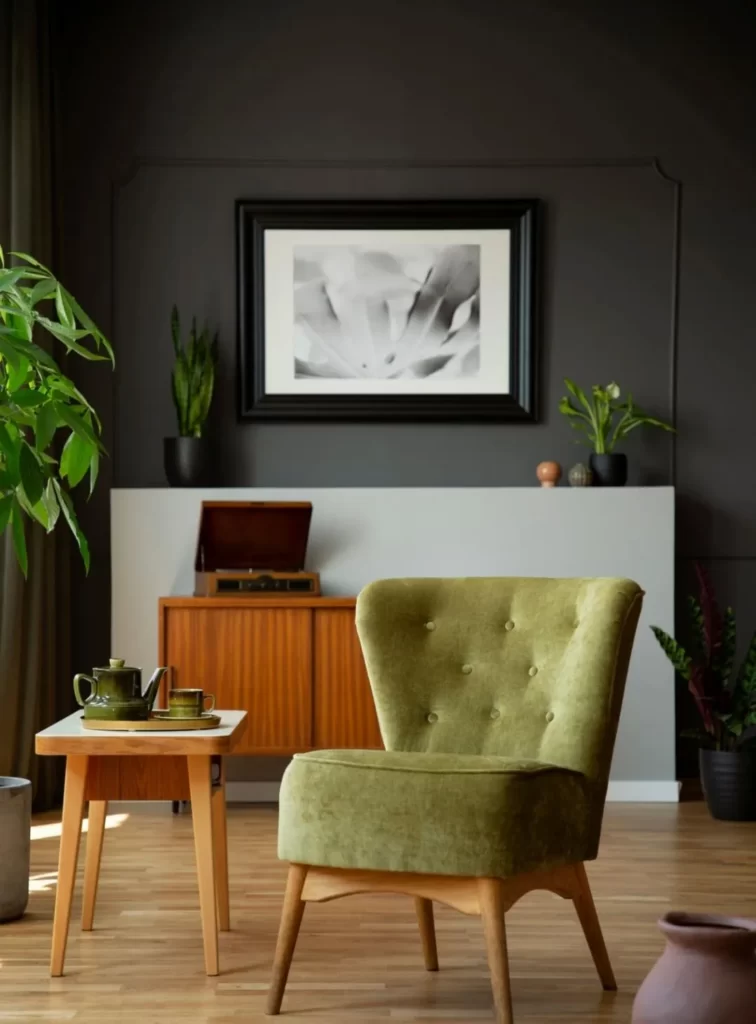 Perfect arrangement of core pieces to ensure consistent thickness throughout the panel.
Faultless bonding at the panel edge results in eventual quality wood for the core and veneer layers.
Use of superior quality glues to prevent delamination of plywood
Use of a highly equipped dyer machine for drying core veneer material to maintain ideal moisture levels, glue bonding, and material evenness.
Use of superior quality machines with the latest equipment and technology.
Core Values at the Raaj Group are committed to enhancing customer satisfaction by manufacturing and supplying consistent quality Plywood, Block Board and Doors meeting customer requirements and by continual improvement and effectiveness of the quality management system.
We commit to regular self-evaluation of our practice and continuous quality improvement to meet customer satisfaction
We have clients from various sectors such as architects, builders, and interior decorators. Furthermore, we have reputed names on our outlet page.
We are known for the impeccable quality and that's why we are the preferred choice among our clients.
Built as a family ensuring trust and quality products throughout generations.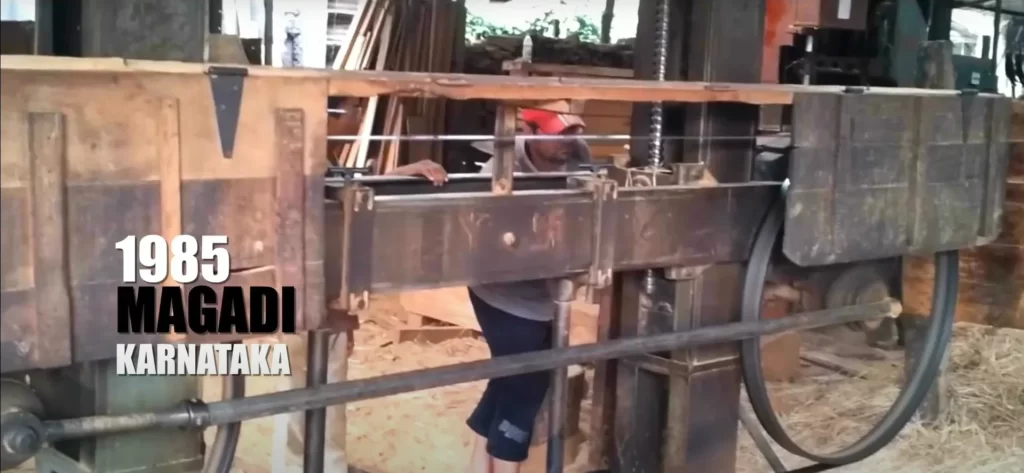 1985- A Saw Mill
Sri Jay Laxmi Saw Mill at Magadi, Bengaluru.
2000- A Company
Raaj Laxmi Wood Industries was founded.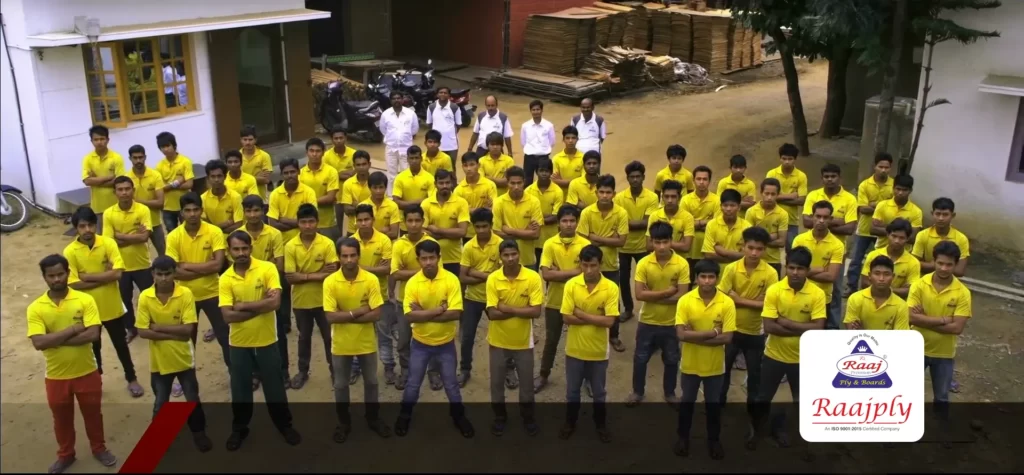 Present- A Industry
Raaj Ply Industry selling extensive ply products for almost 2 decades.
Estimate For Your Projects.